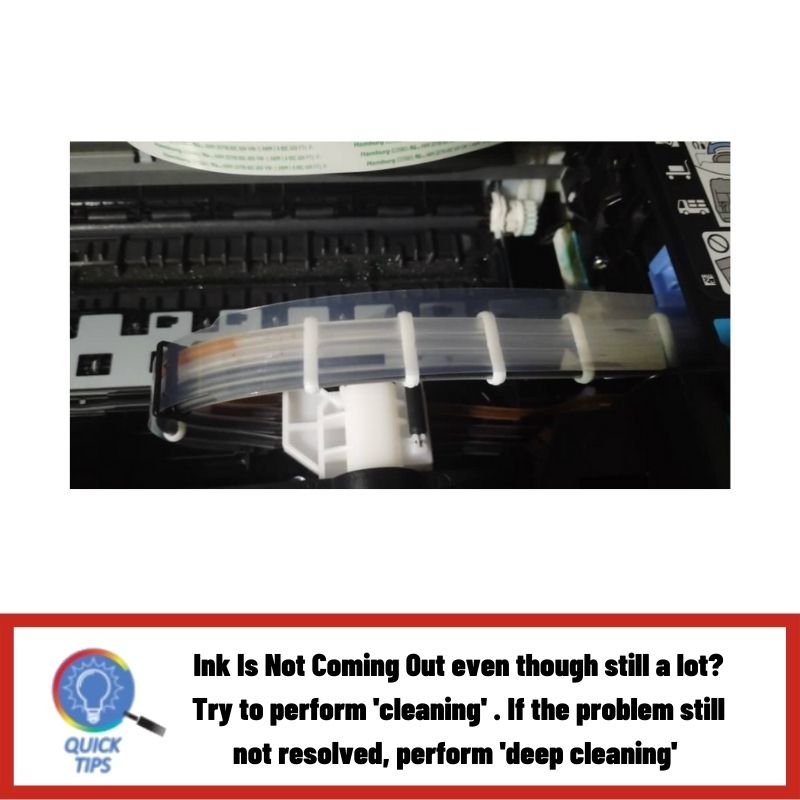 Firsty, you can perform the print head cleaning & print the nozzle check pattern then examine the pattern.
If nozzle check pattern is still not printed correctly after performing print head cleaning twice, perform print head deep cleaning.
If problem still not resolved after performing print head deep cleaning, perform ink flush.
p/s: Ink flush consumes a great amount of ink, so only perform when necessary.