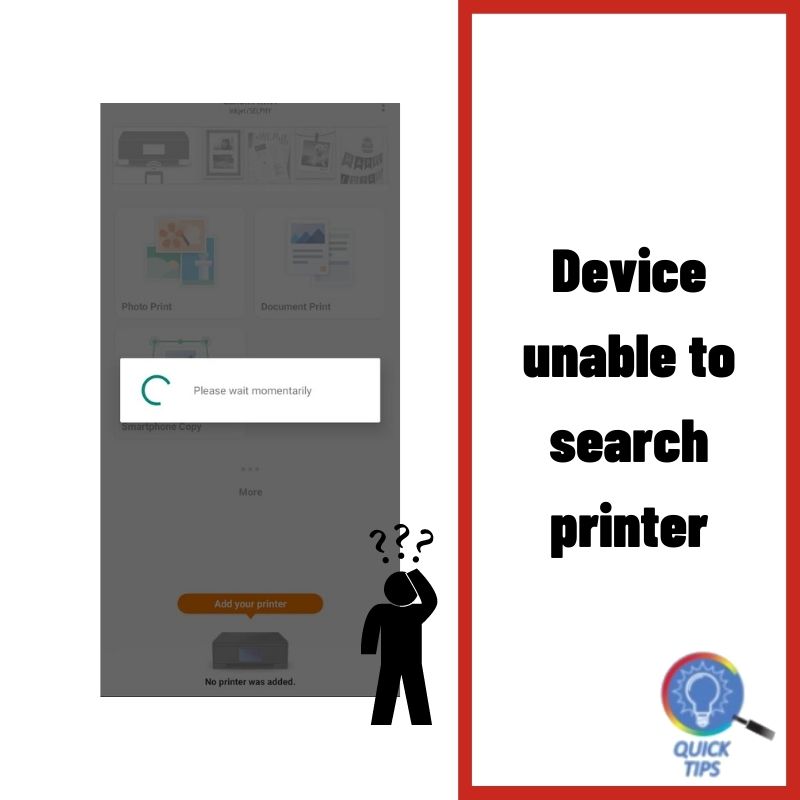 What you should do when device cannot find printer while using wireless.
1) Check the power status of printer and other devices (If the power is already turned on, turn it off and on again)
2) Make sure Wi-Fi lamp is lit on operation panel.
3) Make sure the printer is not placed too far away from the wireless router.
4) Make sure wireless signal is strong.