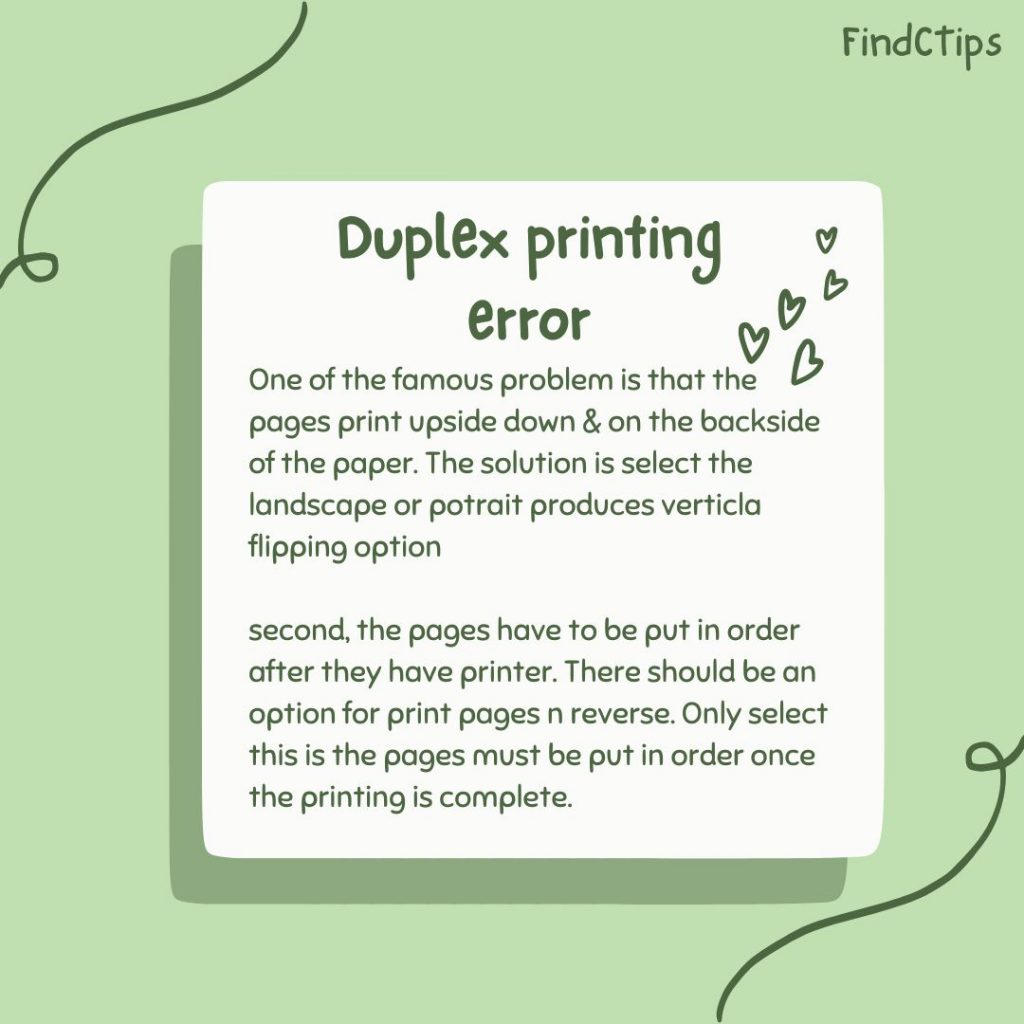 For printer that support duplex always allow user to print on both sides of the paper. There are many common error that can occur with double sided printing.
One of the famous problem is that the pages print upside down & on the backside of the paper. The solution is select the landscape or portrait produces vertical flipping option
second, the pages have to be put in order after they have printer. There should be an option for print pages in reverse. Only select this is the pages must be put in order once the printing is complete.