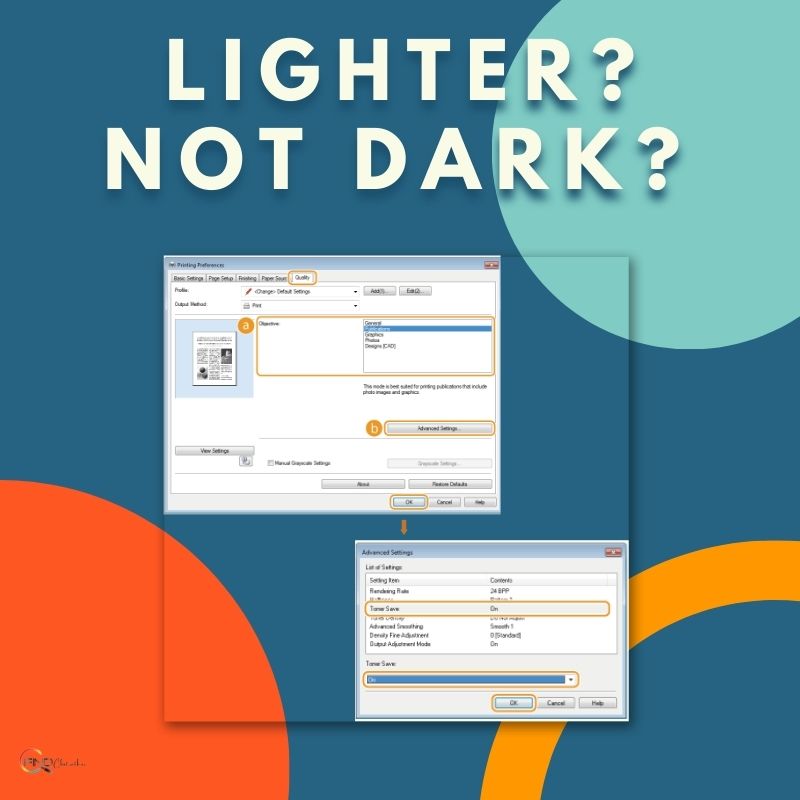 WHY MY DOCUMENT PRINTING RESULT IS LIGHTER. NOT AS DARK AS NORMAL PRINTING?
If this kind of case happen with your printing result when you're using your laser printer, you can check your setting first. Please makesure you off the 'SAVE TONER'
Because when the save toner setting is enabled, fine lines and sections with lighter density may be less sharp.