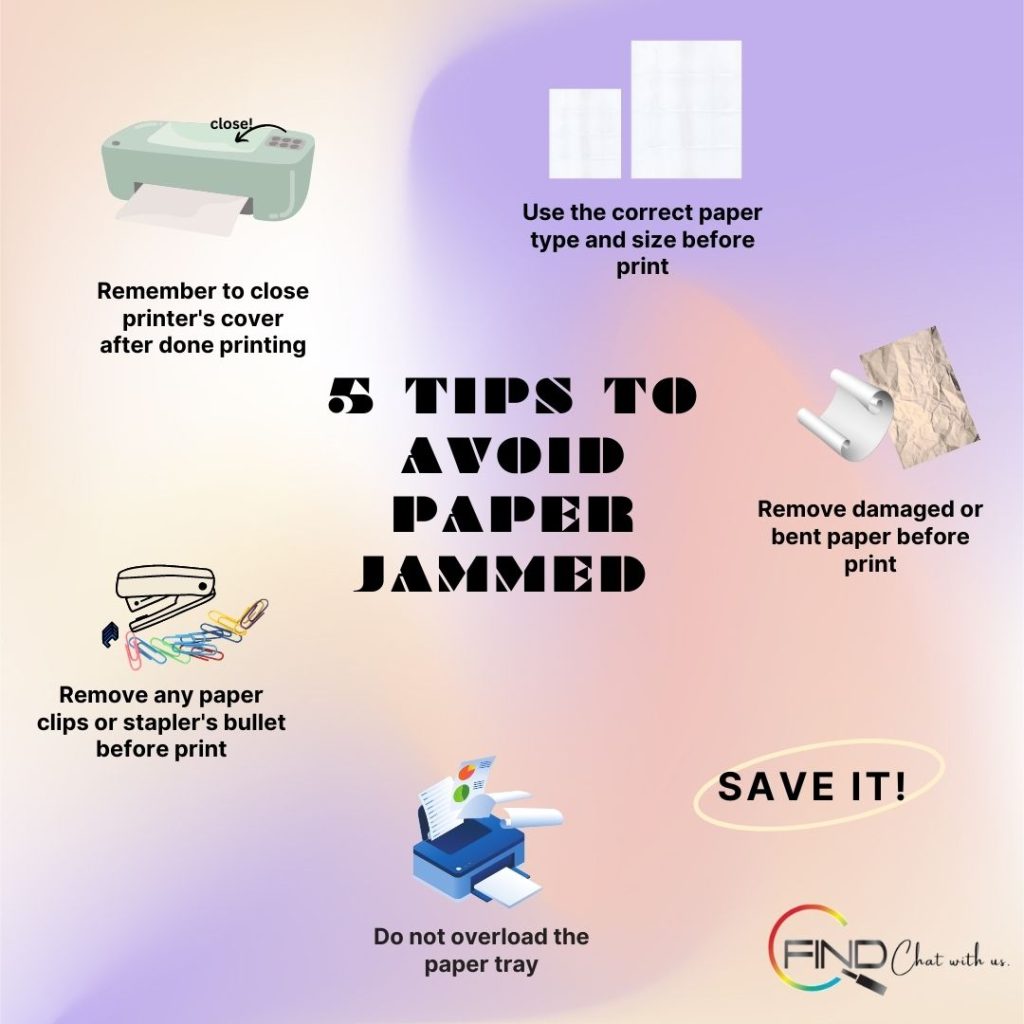 5 tips to avoid paper jammed in your printer.
Remember to close printer's cover after done printing.
Use the correct paper type and size before print.
Remove any paper clips or stapler's bullet before print.
Remove damaged or bent paper before print.
Do not overload the paper tray
Although you don't currently own a printer, I hope this information can still be helpful to you. You can share it with your sibling or colleague too!
Or if you need new printer, just visit us.