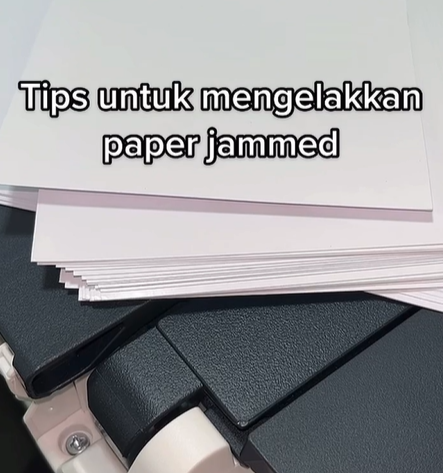 Always having a hard time with your printer especially when paper jammed?? Curved or bent paper can cause paper jams for a few reasons:
Alignment Issues: When paper is curved or bent, it may not feed properly through the printer's paper path. The rollers or guides in the printer are designed to handle flat, straight paper. If the paper is curved, it may get caught or misaligned, leading to a paper jam.
Multiple Sheets: Curved paper is more likely to stick together, especially if the bend is severe. When multiple sheets stick together, they can enter the printer at the same time, causing a paper jam.
Obstruction of Sensors: Printers often have sensors that detect the presence of paper in various parts of the machine. If the paper is curved, it may not trigger the sensors correctly, leading to paper jam errors or the printer not detecting the paper at all.
To prevent paper jams related to curved or bent paper, follow these tips: https://vt.tiktok.com/ZS8EVH4x2/