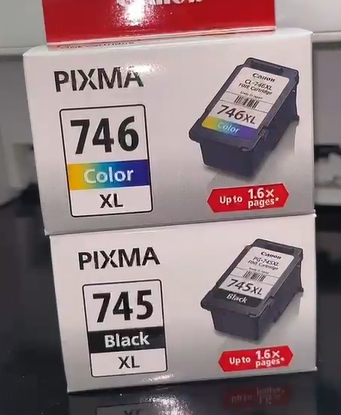 Introducing the MG2577S Home Printer: Your Compact Printing Solution! 🏠🖨️
The MG2577S is designed to be the perfect companion for light printing needs in the comfort of your home. With its compact size and user-friendly features, it effortlessly fits into any home office or workspace.
Please note that the MG2577S is recommended for users with moderate printing requirements, typically up to 20 pages per month. Its reliable performance ensures crisp and clear prints for your documents, photos, and creative projects.
However, if you find yourself needing to print more than 20 pages per month, we understand your insistence. That's why we offer the option to use XL size ink cartridges with the MG2577S. These high-yield cartridges can print significantly more pages, allowing you to maximize your printing output without compromising on quality.
So, if you still choose to utilize the MG2577S for heavier printing needs, rest assured that the XL size ink option is available to support your requirements. It's an excellent solution for those who need to print a lot within a limited budget or space.
Discover the convenience and simplicity of the MG2577S home printer today. Enjoy its compact design, ease of use, and the flexibility to adapt to your printing needs, whether light or slightly more demanding with the XL ink option. It's time to bring hassle-free printing to your home. 🖨️✨